Melanoma Diagnosis in 2030
2022 Alan Cooper Epiderm Lecture, hosted by The University of Queensland's Dermatology Research Centre, brings together our clinical, research, philanthropic, and consumer communities around a central theme, a world without melanoma.
Date: Friday 26 August
Time:5.30pm for 6pm.Refreshments and canapés will be served on arrival
Venue:The Mayne Events Space, 288 Herston Road, Herston, QLD 4006
We are excited to have expert perspectives discussing the topic, including dermatologist Associate Professor Victoria Mar (Monash University), artificial intelligence trust expert Professor Nicole Gillespie (UQ School of Business), melanoma researcher Dr Mitchell Stark (UQ Diamantina Institute) and consumer Mark Francis (Vesta Property).

The ACRF Australian Centre of Excellence in Melanoma Imaging and Diagnosis (ACEMID) consortium is leading the way for smarter, targeted screening for melanoma in Australia, and we invite you to join the journey to discuss the advances and potential pitfalls of this futuristic look at the research.
Join us in-person for the 2022 Alan Cooper Epiderm Lecture which brings together a panel experts to discuss What might melanoma screening and diagnosis look like in the year 2030?
About the Alan Cooper Epiderm Lecture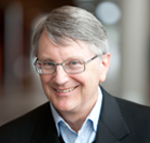 The Alan Cooper Epiderm Lecture has been established in recognition of Epiderm's generous support of The University of Queensland's dermatology and skin cancer research programs.  Epiderm, formerly the Australian Dermatology Research and Education Foundation, was established in 1992 following Australia's successful bid to host the International League of Dermatological Societies World Congress of Dermatology meeting in Sydney in 1997. The World Congress was led by Professor Alan Cooper and Professor Robin Marks and generated a significant financial surplus representing the majority of the Foundation's initial funding.
Professor Alan Cooper, a driving force behind academic Dermatology in Australia, played a lead role on the board of Epiderm. Over a 22 year period, Epiderm funded many dermatological projects within Australia.  From 2007-2014, Epiderm donated over $2.8 million in support of the dermatology and skin cancer research within the Dermatology Research Centre under the direction of Professor H. Peter Soyer.  Epiderm's capstone donation of $2.05 million in 2014, prior to the Foundations disestablishment, leveraged over $3.5 million in additional support for UQ's dermatology and skin cancer research programs.