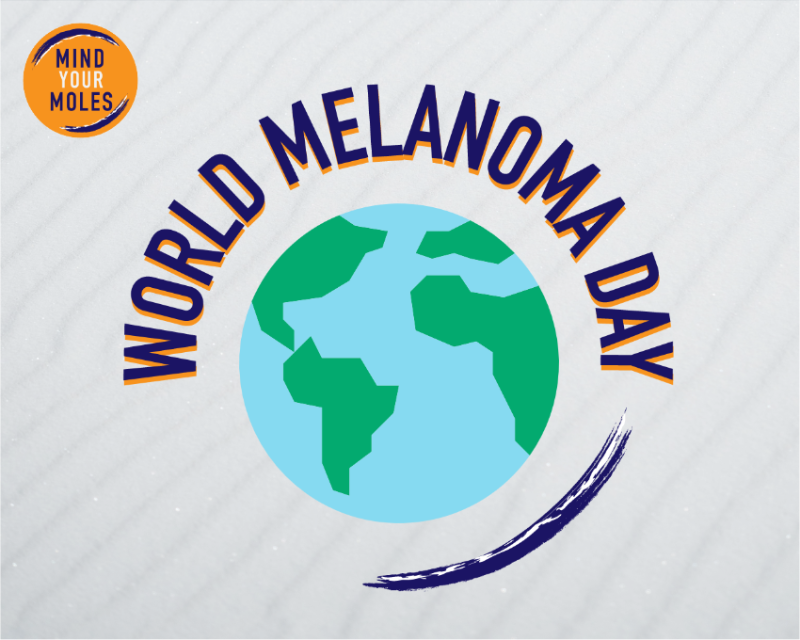 May is World Melanoma Month and the while many of us are at home, UQ researchers think it's an opportunity for Australians to take a closer look at our skin.
This call comes as the Global Coalition for Melanoma Patient Advocacy release of a timely report Melanoma Skin Cancer Report: Stemming the global epidemic, showing Australia still leads the world in this deadly cancer.
Professor H. Peter Soyer, Director of The University of Queensland's Dermatology Research Centre, has concerns that people may delay getting a skin check due to being in isolation, and reinforces the importance of early detection of skin cancer.
"If melanoma is detected early, the survival is the 5-year survival rate for melanoma is high (99%).
"It is still important to examine your own skin and contact your doctor if you notice spots or moles of concern."
The group recently published the first randomised control trial comparing skin self-examinations to mobile teledermoscopy, in Lancet- Digital Health.
The study showed that Australians who used the naked eye skin self-examination, did very well in identifying suspicious spots and moles to show to their doctor accurately.
"This study should give people confidence in their own ability to detect changes in their skin." Professor Soyer said.
So what are the signs to look out for?
A (Asymmetry) - Is the spot asymmetric?
B (Border) - Does it have uneven borders?
C (Colour) - Does it contain different colours?
D (Diameter) - Is it larger than 5m in diameter?
E (Evolving or changing) - Is there an evolution in growth?
Advocacy group Melanoma Patients Australia have started an awareness campaign, with additional resources on their website. Read more about the Melanoma Movement.
Media: Melissa Kerr, Melissa.kerr@uq.edu.au, +61 407 105 108.