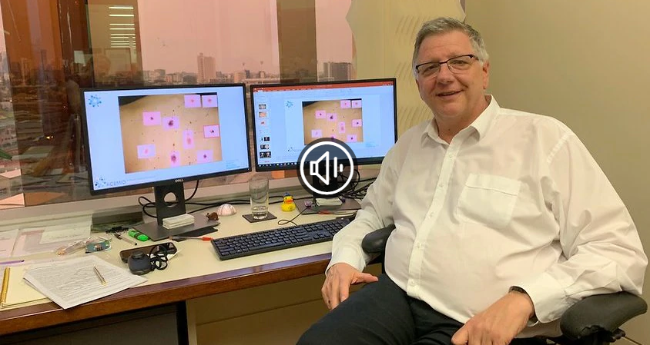 During Skin Cancer Action Week, Professor H. Peter Soyer, Chair in Dermatology, was interviewed on SBS German Radio by Brisbane correspondent Katharina Loesche about new ways of early detection of skin cancer.
Professor Soyer discussed his journey to The University of Queensland and the impact research led by the Dermatology Research Centre is having on the early detection of melanoma.
They also discussed the new ACRF flagship project, the Australian Centre of Excellence in Melanoma Imaging and Diagnosis.
LISTEN NOW via the SBS website.
Skin Cancer Action Week, was held from 17 to 23 November, 2019.
STORY BY KATHARINA LOESCHE, SBS Brisbane Correspondent.