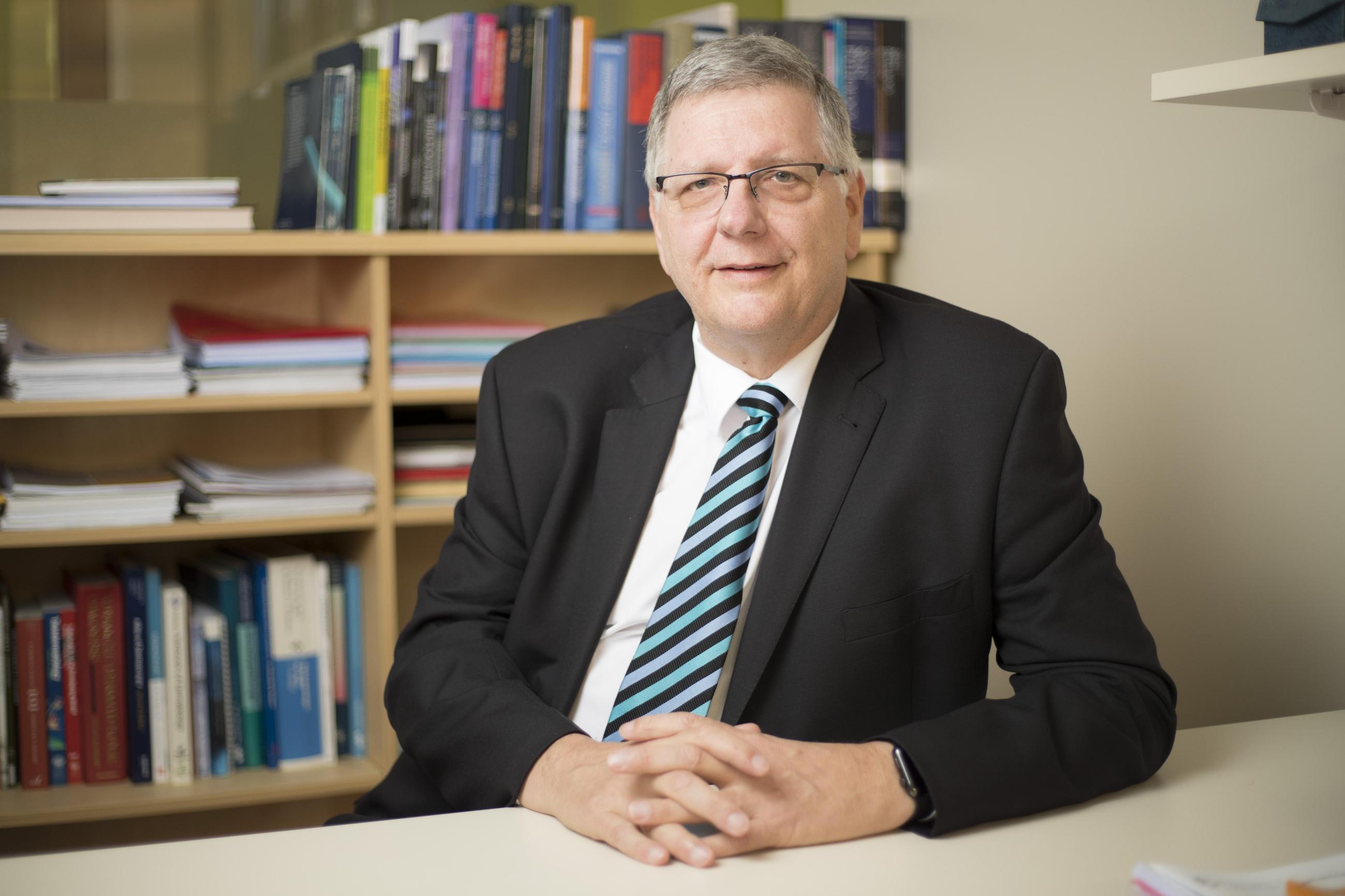 Professor H. Peter Soyer, Director of the Dermatology Research Centre, at The University of Queensland Diamantina Institute, has been recognised as an international advisor to the Huaxia (China) Skin Imaging and AI Cooperation.
The Huaxia Skin Image and Artificial Intelligence Cooperation (HSIAIC) emerged from the Skin Imaging Group of the Dermatology Branch of CPAM, with the expectation that their domestic experts in the field will join.
The Dermatology Branch of China International Exchange and Promotion Association for Medical and Healthcare (CPAM) set up the Skin Imaging Group in 2017, has promoted the promotion and application of skin imaging technology.
"I am very much looking forward to being part of such an exciting initiative, which has the potential to change the way how skin conditions will be diagnosed in the future." Professor Soyer said.
The focus of the HSIAIC include: to publish consensuses and guidelines, to conduct relevant conferences and communication events, to perform clinical research and basic study in terms of skin non-invasive imaging diagnostic technology, to develop new skin imaging equipment and a big data management system, to promote the application of block chain technology in smart healthcare, to develop artificial intelligence systems based on skin imaging resources, to regulate the application of artificial intelligence in the fields of dermatology medical treatment, education, and scientific research, to promote the development of remote dermatology, and to establish the relationship and communication with relevant international organizations.
With the support and approval from CPAM, the Huaxia Skin Image and Artificial Intelligence Cooperation has been set up to promote the development of this field.
By improving the overall level of Chinese physicians in this field and integrating with the world organizations, they are committed to enhance their influence in this field globally.