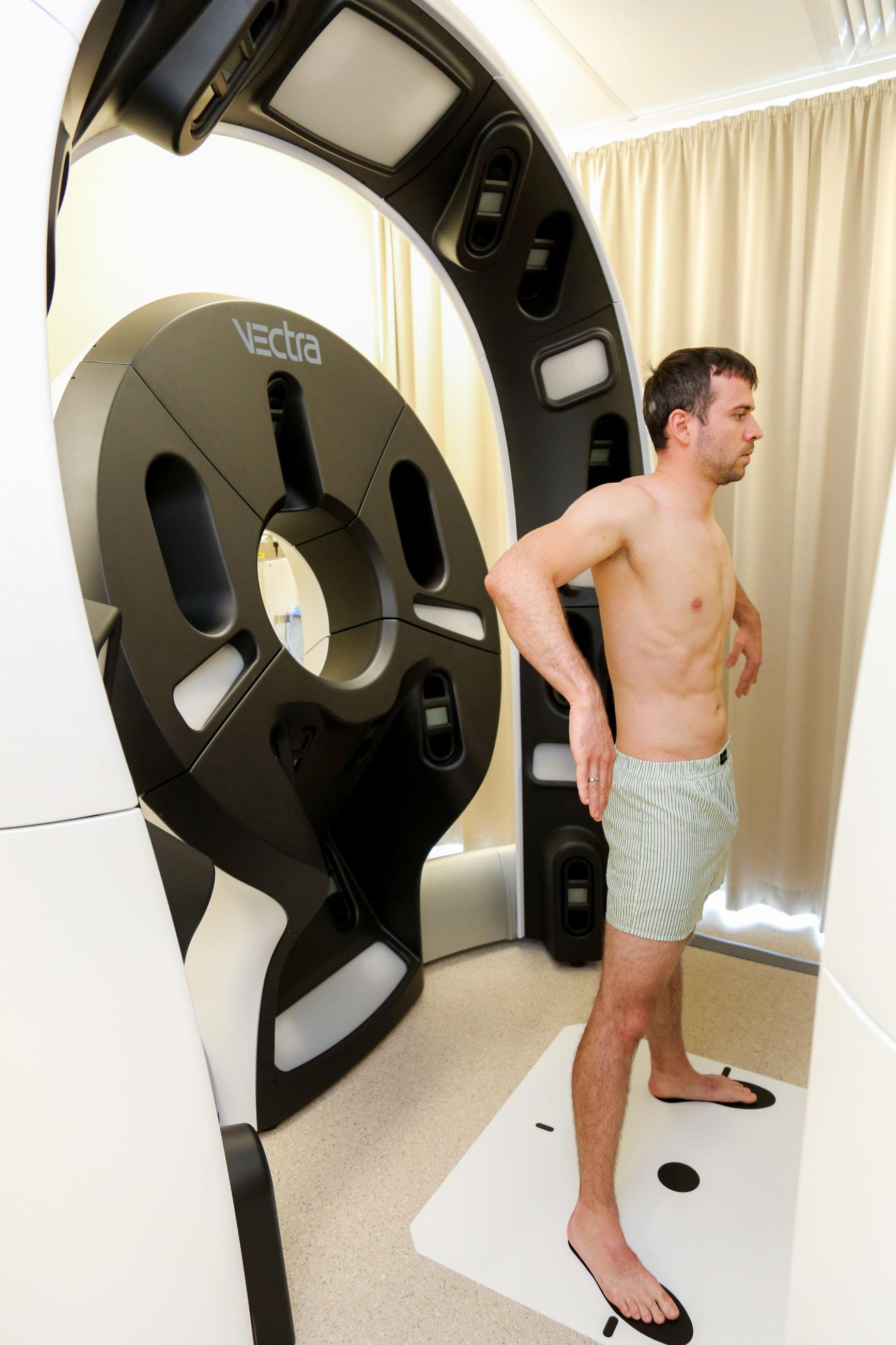 A new 3D whole body imaging system is revolutionising the way researchers determine how moles become melanoma.
The first patients have begun screening via the new VECTRA WB 360 whole body imaging system at the Princess Alexandra Hospital.
University of Queensland Diamantina Institute's Professor H. Peter Soyer is leading the research, with whole body imaging the latest technology to improve early detection of melanoma.
"Recording our patients' whole skin surface opens a new dimension for follow-up visits to identify changing moles, and ultimately will revolutionise the early detection of melanoma," Professor Soyer said.
The system uses 92 cameras in conjunction with white and cross-polarised lighting to construct a digital 3D avatar of a human subject with detailed reproduction of the skin.
A computer program stitches the images together to produce a 3D model that replicates the skin's surface in fine detail.
White light provides detail on surface features and cross-polarised light emphasises differences in colour, amount of pigmentation and vasculature – features critical in identifying and tracking suspicious moles.
This research is being conducted through the NHMRC Centre for Research Excellence for the Study of Naevi, which brings together researchers from UQ, QIMR Berghofer, Cancer Council Queensland, University of Sydney and QUT.
A prototype has been used in clinical trials at the PA Hospital since 2015, however the arrival of the advanced system, VECTRA WB 360, in October, provides additional imaging capability.
See related Network 10 News story.
Media: Melissa Kerr, melissa.kerr@uq.edu.au, +6173443 7395