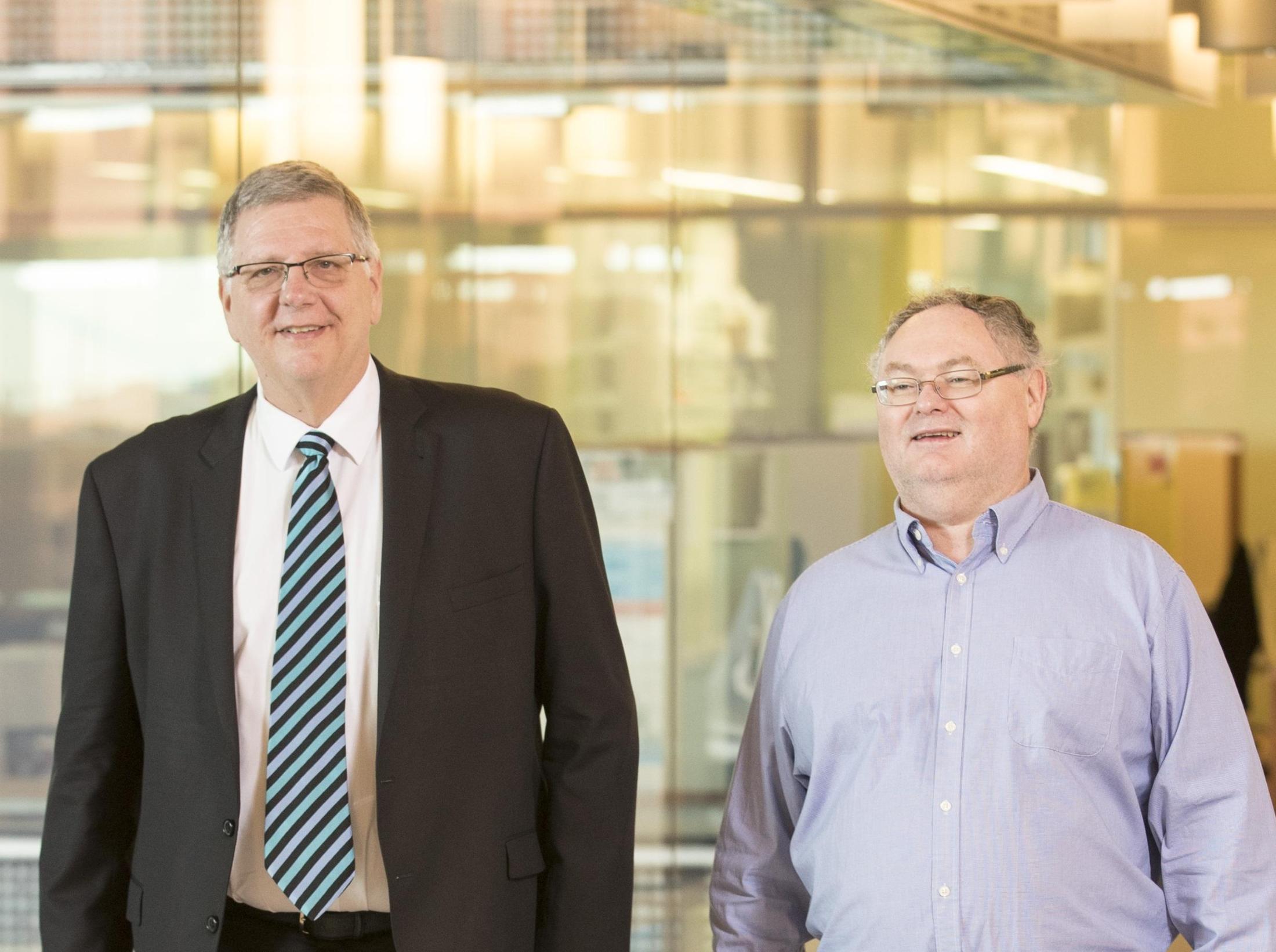 The University of Queensland Dermatology Research Centre (DRC) has appointed Associate Professor Rick Sturm to the role of Deputy Director of the Centre.
Associate Professor Sturm is a molecular geneticist by training, who joined the Centre in 2014 after numerous years of collaboration with Professor H. Peter Soyer.
"Rick's research on human genes influencing hair, eye and skin colour is essential to an understanding of skin cancer and is well aligned with our translational and clinical research". Professor Soyer said.
Associate Professor Sturm is an NHMRC Senior Research Fellow with his research focus on the biology of melanocytes and pigmentation genetics in relation to melanoma, skin UV-sensitivity, freckling and naevi formation. 
He is a chief investigator in major DRC collaborative projects such as the Centre of Research Excellence for the Study of Naevi and Queensland Genomics Health Alliance (QGHA) Melanoma demonstration project.
"Assuming the role of Deputy Director will allow me to develop and promote research into the genetics of naevogenesis being conducted within the DRC." Associate Professor Sturm said.
In addition he is studying the process of development and differentiation of the melanocytic cell lineage, as well as the interaction and communication of melanocytes with keratinocytes. 
Work from his laboratory has described the genetic association between human MC1R variant alleles, red hair, skin type, and UV repair and the cellular and biochemical properties of the variant forms of the MC1R receptor. 
More recently he has examined the effect of the MITF E318K mutation on naevus phenotypes in melanoma patients and IRF4 gene in melanocyte growth and pigmentation characteristics.
Media: Melissa Kerr, melissa.kerr@uq.edu.a